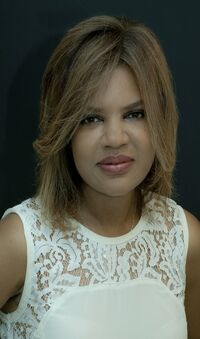 Danielle Paige is the author of the Dorothy Must Die series.
Biography
Edit
Danielle Paige is a graduate of Columbia University and currently lives in New York City. Before turning to young adult literature, she worked in the television industry, where she received a Writers Guild of America Award and was nominated for several Daytime Emmys. Dorothy Must Die is her first and debut novel.
Books Written
Edit
The following are the books that she has written, some of which have just be released. It is written by chronological order of their release. The number indicates their plot's order in the storyline for the series.
Order of the Wicked
Dorothy Must Die Stories Vol. 2
Before the Snow
Queen Rising
Stealing Snow
Dorothy Must Die Vol. 3
Ad blocker interference detected!
Wikia is a free-to-use site that makes money from advertising. We have a modified experience for viewers using ad blockers

Wikia is not accessible if you've made further modifications. Remove the custom ad blocker rule(s) and the page will load as expected.